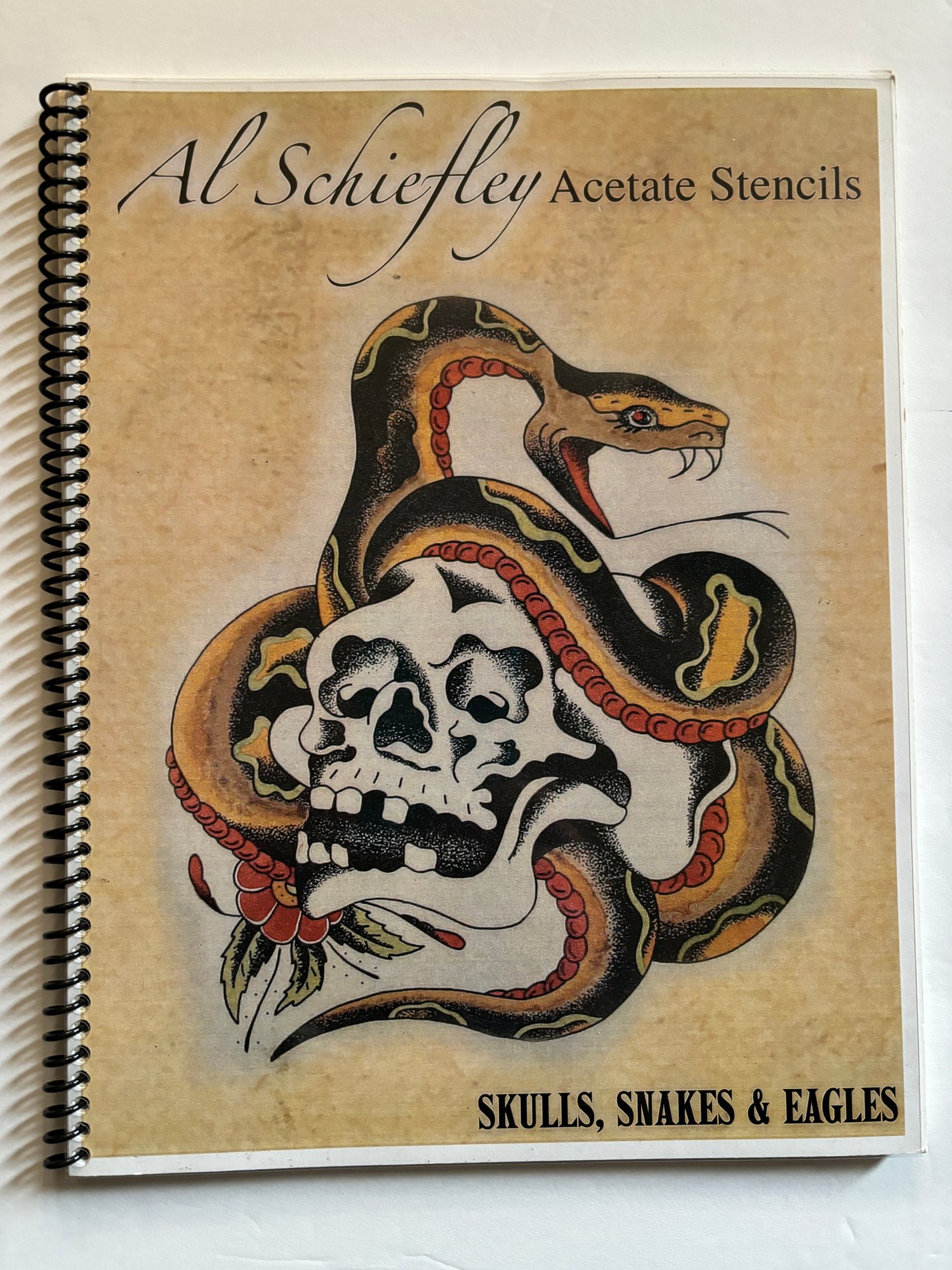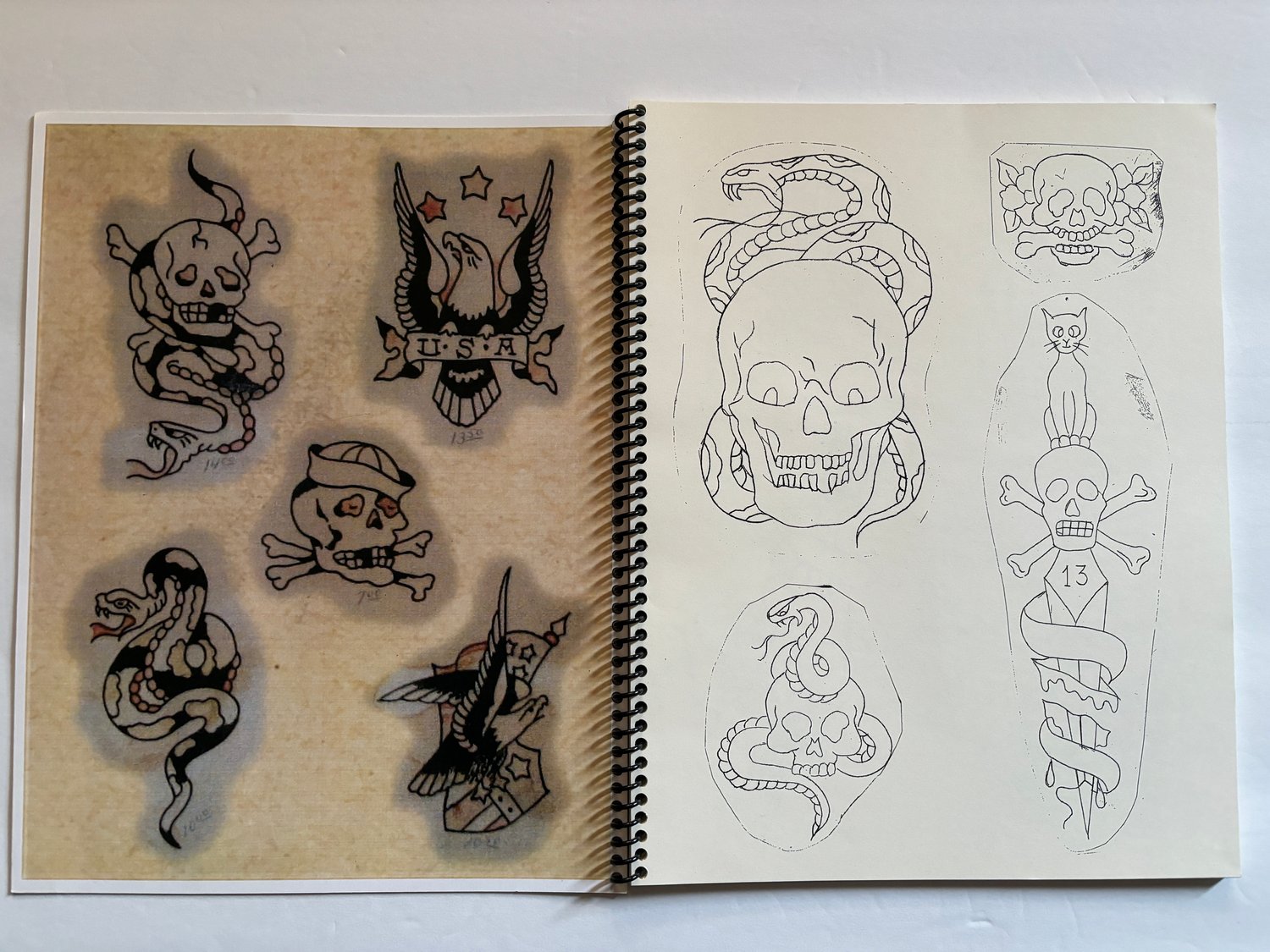 Al Schiefley Acetate Stencils Skulls, Snakes & Eagles Book
"Al Schiefley Acetate Stencils: Skulls, Snakes & Eagles" - A Treasure Trove of Tattoo Artistry
Step into the fascinating world of tattoo stencils with Al Schiefley's historic masterpiece, "Acetate Stencils: Skulls, Snakes & Eagles." This book is a visual celebration of Al Schiefley's exceptional talent in creating striking tattoo designs, featuring an array of captivating motifs, including skulls, snakes, and eagles.
Key features of this extraordinary collection include:
💀 Skulls, Serpents, and Raptors: Explore a diverse array of design elements, from bold and menacing skulls to sinuous and captivating snakes, and the majestic, soaring eagles. These motifs are not just symbols; they're masterpieces of tattoo art.
🎨 Al Schiefley's Signature Style: Al Schiefley's unique artistic style is on full display in every stencil. Each design is a testament to his mastery, combining impeccable detail with an unparalleled sense of depth and dimension.
📖 A Reference for Tattoo Artists: "Acetate Stencils: Skulls, Snakes & Eagles" is not just a book but a valuable reference for tattoo artists seeking inspiration and guidance for their next inked creation.
🔍 A Glimpse Behind the Curtain: Gain insights into Al Schiefley's creative process and techniques, providing a deeper understanding of the art of tattoo stencil design.
Whether you're an aspiring tattoo artist, a seasoned professional, or an art enthusiast, "Al Schiefley Acetate Stencils: Skulls, Snakes & Eagles" is a treasure trove of inspiration and technical expertise. These stencils are more than tools; they are works of art in their own right. Bring Al Schiefley's artistry into your world and discover the power of these incredible designs. Order your copy today and unlock the door to a world of tattooing brilliance.
Out of print very collectible.  
Kept in excellent condition.
Please read description and see images.
All sales Final.