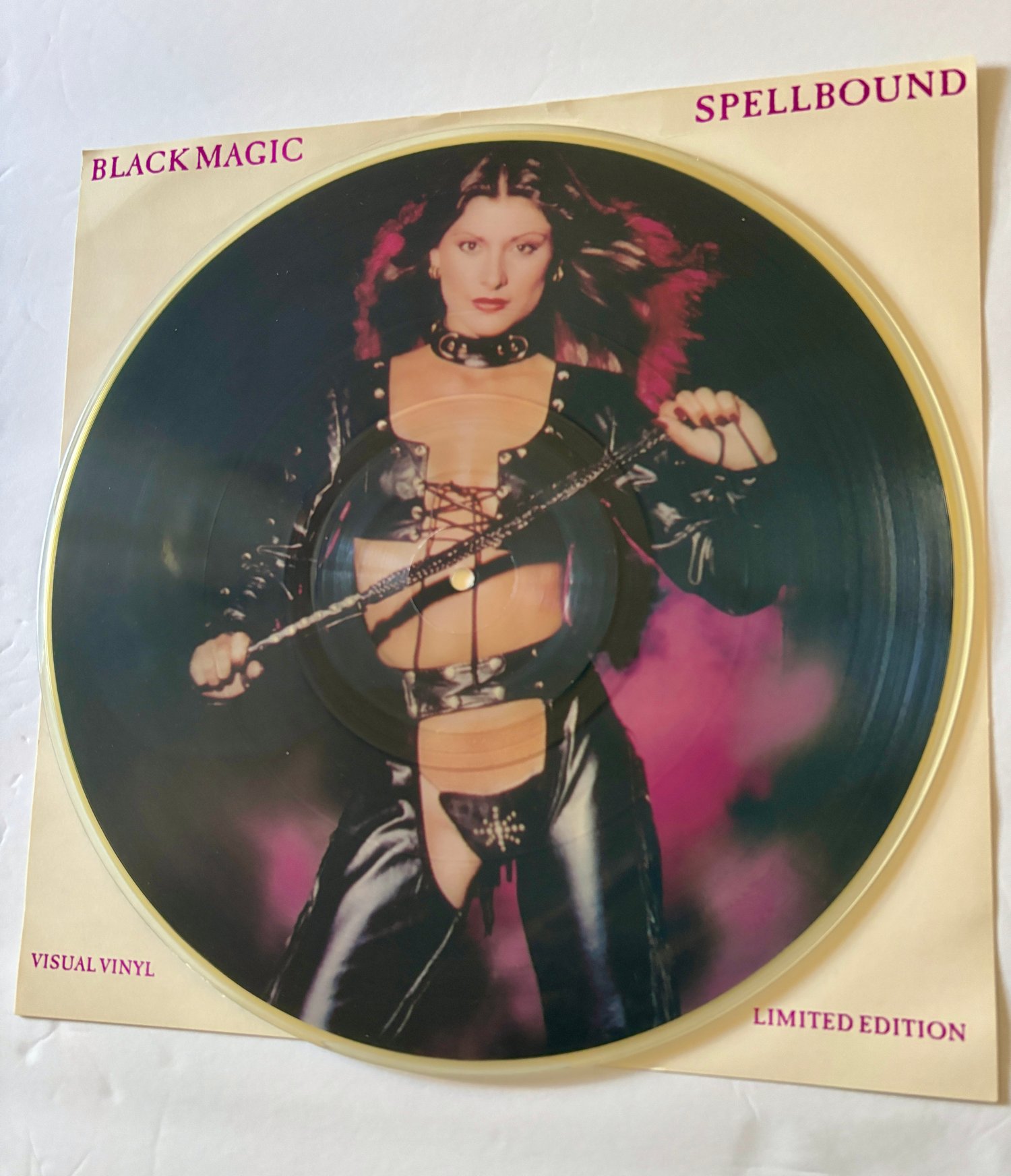 Black Magic-Spellbound (1983) (Visual Vinyl-VV1002) (12" Pic Disc Maxi Single)
"Unleash the dark and enchanting vibes of the 'Black Magic-Spellbound' 1983 Maxi Single! 🌙🔮
Step back in time to the mesmerizing sounds of the '80s with this rare gem from Visual Vinyl, catalog number VV1002. This 12" Pic Disc Maxi Single is a true collector's delight, showcasing not only the hauntingly beautiful music of 'Black Magic' but also its striking visual presentation.
🎶 Immerse yourself in the mystique of 'Spellbound' and let the music cast its spell over you.
📀 Own a piece of music history with this limited edition picture disc.
🔮 Perfect for vinyl enthusiasts, retro lovers, and fans of the occult aesthetic.
May have minimal shop wear and/or minor aging. 
Kept in excellent condition.
Please read description and see images.
All sales Final. 
If unsure contact for more information