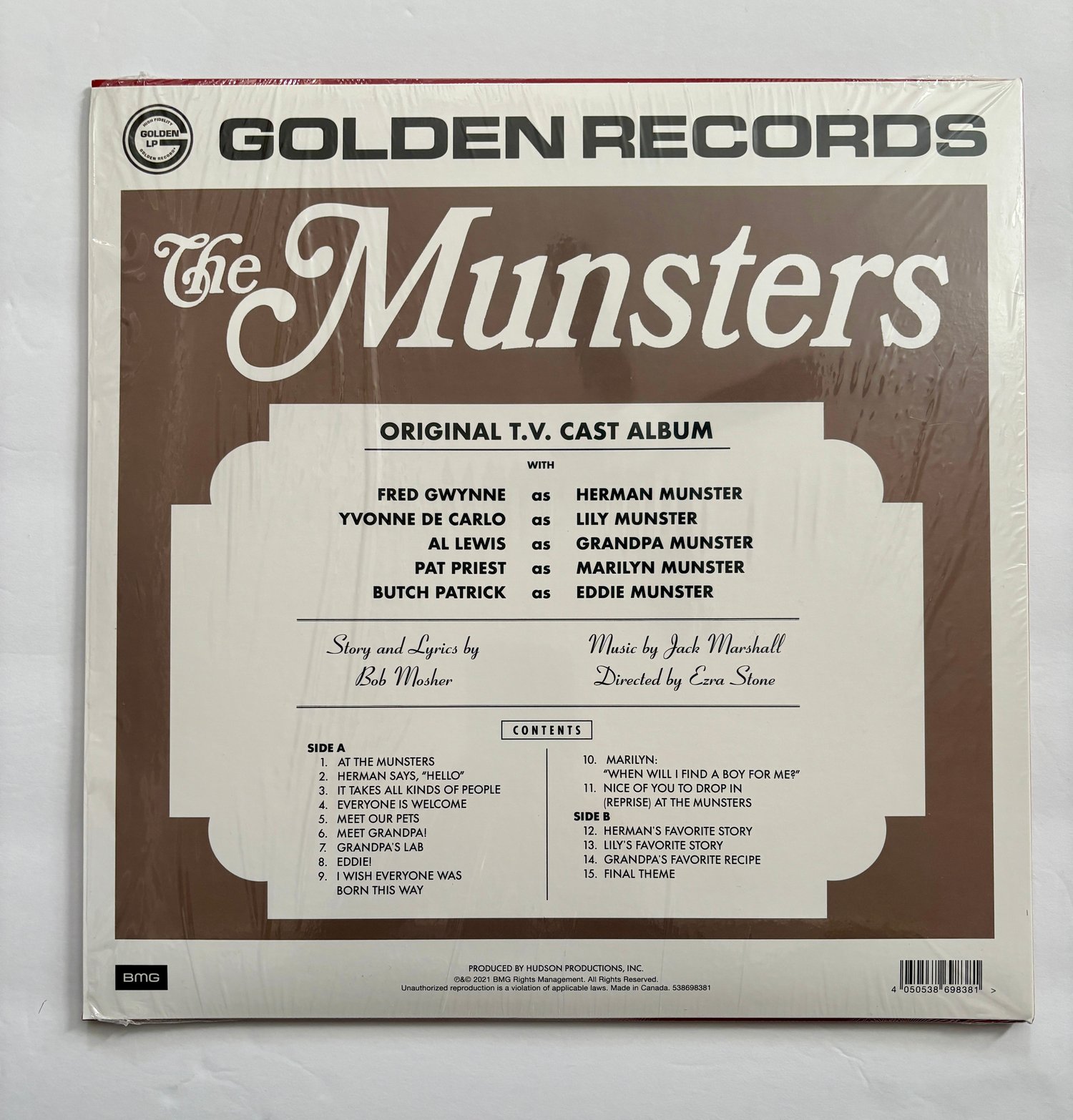 At Home with the Munsters Blue Vinyl 2021 Record Store Day RSD Limited Edition
"Get ready to visit the eeriest family in town with 'At Home with the Munsters' on Blue Vinyl! 🦇🧛‍♂️
For Record Store Day 2021, we've conjured up a limited edition gem that's a must-have for Munsters fans and vinyl aficionados alike. This special release lets you step into the iconic Munster mansion like never before, and it's all captured on captivating blue vinyl.
🎶 Immerse yourself in the ghoulishly delightful sounds of the Munsters.
🔵 Limited edition: Only a select number of these rare blue vinyl records are available.
🏠 Bring the Munsters' home to your home - a collector's dream!
Don't miss your chance to own 'At Home with the Munsters' on Blue Vinyl. This exclusive 2021 Record Store Day release is a collector's dream come true. Grab your limited edition copy today and join the Munsters in their eerie abode for a unique listening experience like no other!"
Out of print very collectible.  
Brand New
*item was opened to verify contents
In excellent condition.
Please read description and see images.
All sales Final.