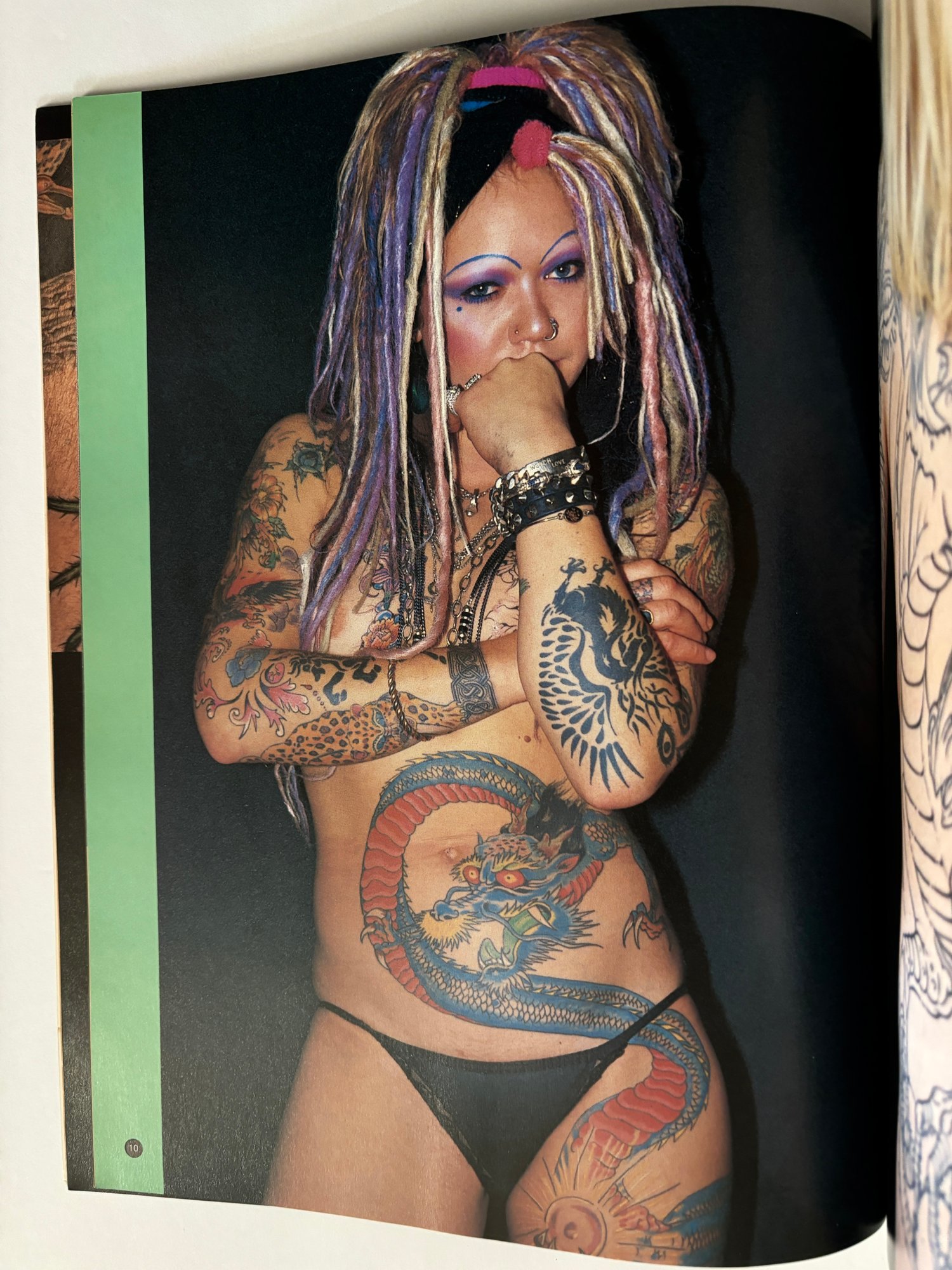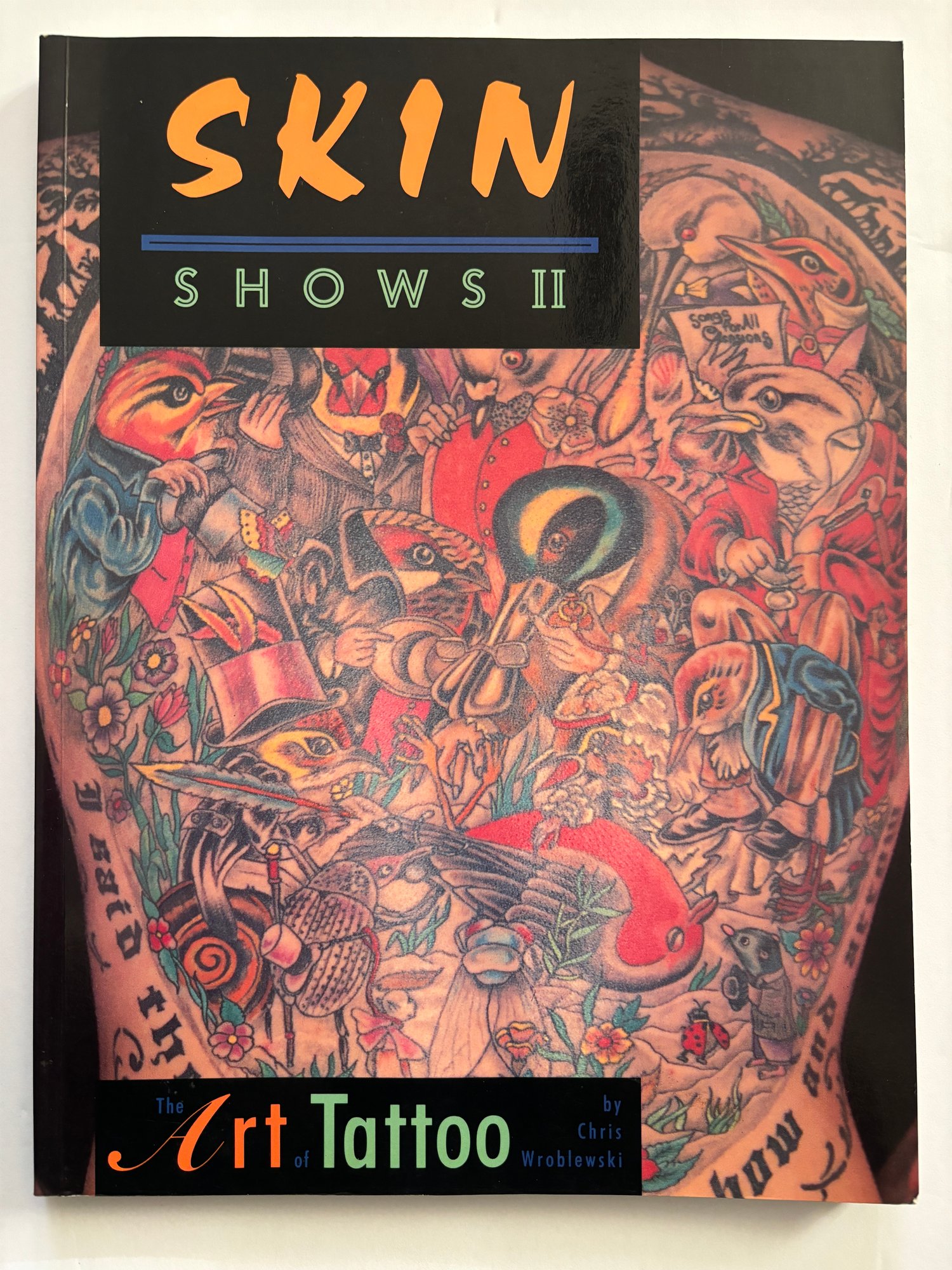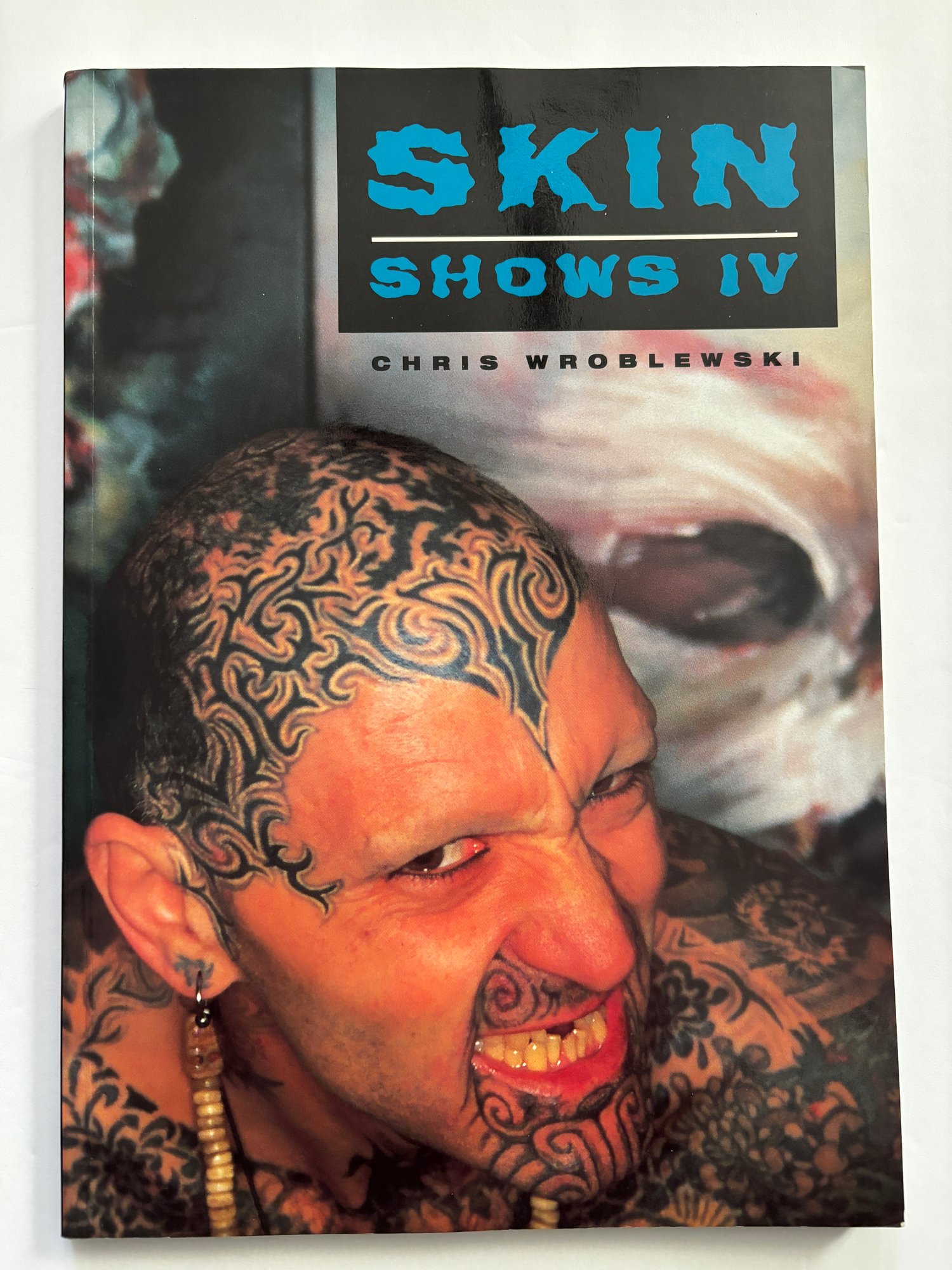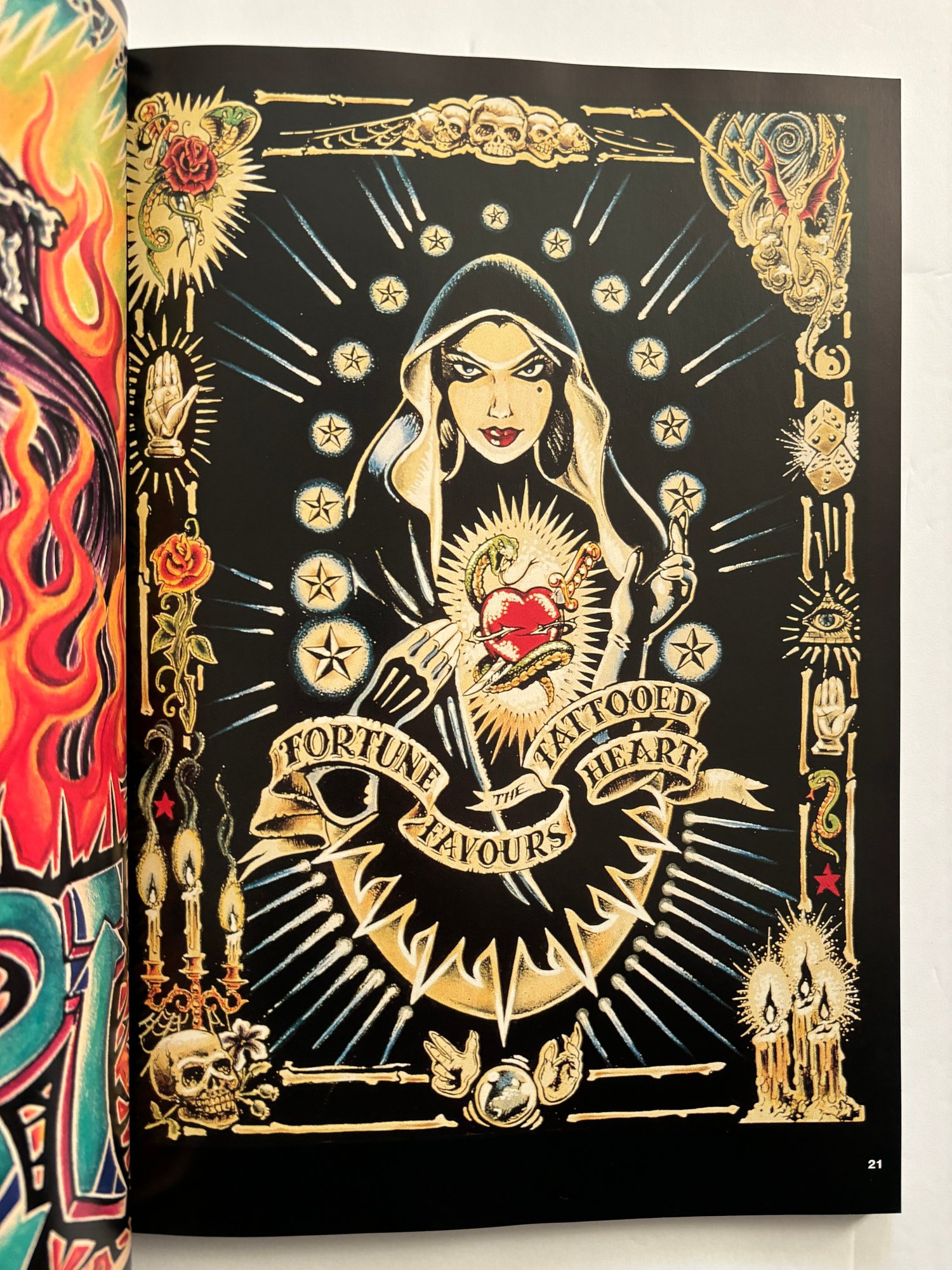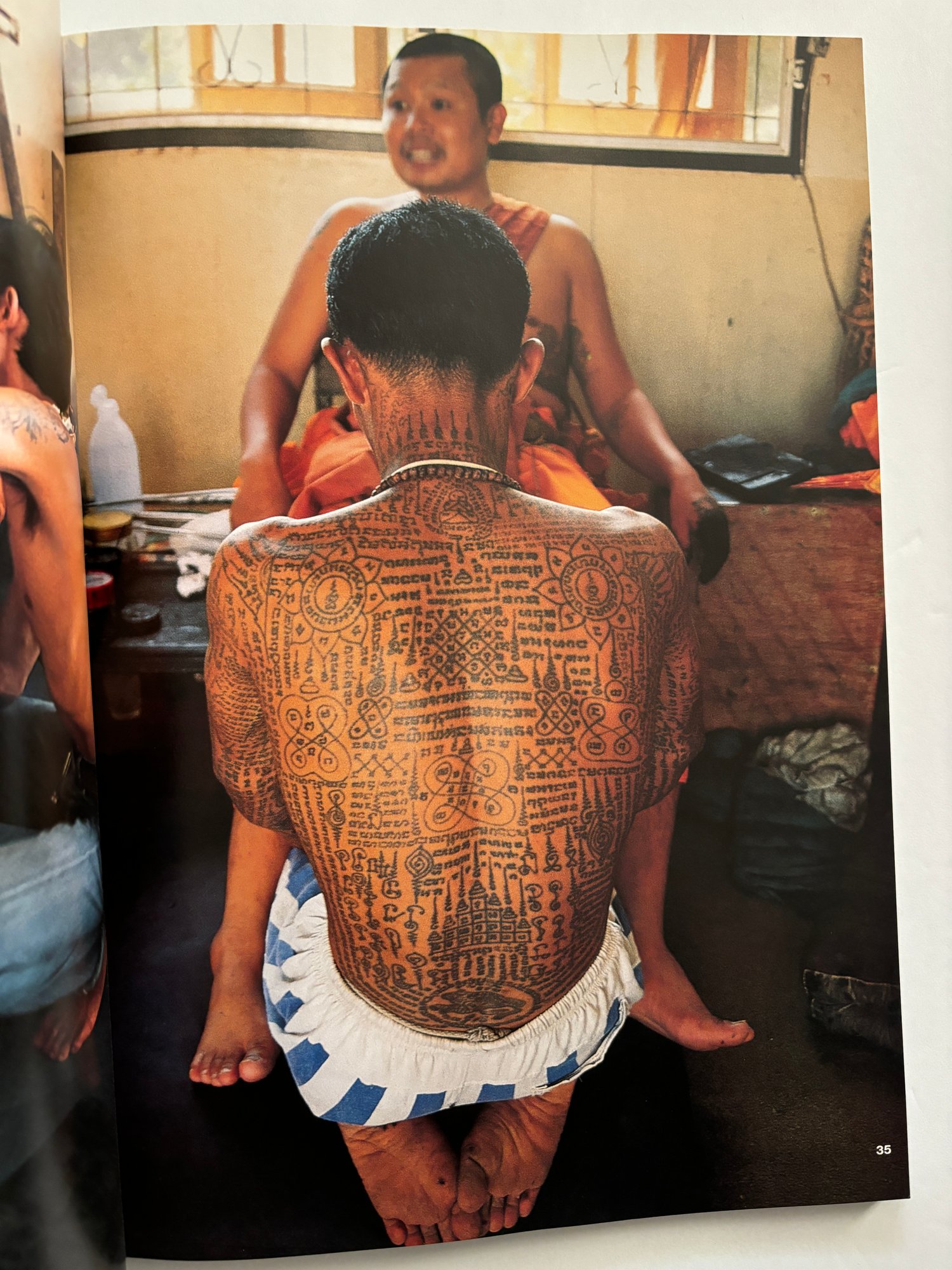 Skin Shows No. 1, 2 and 4 by Chris Wroblewski
🔥 Embark on a Visual Odyssey with "Skin Shows" by Chris Wroblewski 🔥
Introducing a captivating trilogy of tattoo culture exploration - "Skin Shows" No. 1, 2, and 4, authored by the visionary Chris Wroblewski. Immerse yourself in the dynamic fusion of ink, artistry, and narrative as these editions unfold the tales written on the canvas of human skin.
📘 Skin Shows No. 1 - The Genesis:
Embark on the inaugural edition that kickstarted the journey. "Skin Shows No. 1" takes you to the roots of tattoo subculture, exploring the early influences and stories etched into the skin. Chris Wroblewski's keen eye and storytelling prowess make this edition a visual and literary masterpiece.
🎨 Skin Shows No. 2 - Artistry in Motion:
In the second installment, witness the evolution of tattoo artistry. "Skin Shows No. 2" is a celebration of creativity, showcasing a dynamic range of styles and techniques that define the essence of tattoo culture. Wroblewski's narrative weaves through the inked tapestry, capturing the spirit of rebellion and self-expression.
🚀 Skin Shows No. 4 - The Modern Canvas:
As the journey unfolds, "Skin Shows No. 4" encapsulates the contemporary narrative of tattoo art. Explore the modern canvas where tradition meets innovation, and the ink becomes a powerful medium for personal storytelling. Chris Wroblewski's keen insights and unique perspective elevate this edition to a true testament of the evolving tattoo landscape.
🌟 Why Collect?
🔗 Tattoo Culture Chronicles:
"Skin Shows" offers an unparalleled glimpse into the heart of tattoo culture, documenting its evolution through the lens of Chris Wroblewski's discerning eye.
📚 Authoritative Insight:
Chris Wroblewski, a seasoned observer of the tattoo scene, brings unparalleled insight into the art form, making these editions not just magazines but a treasure trove of knowledge for enthusiasts, artists, and scholars alike.
🎁 Limited Edition Collection:
Each copy of "Skin Shows" No. 1, 2, and 4 is a limited edition, making it a prized possession for collectors who appreciate the fusion of ink, art, and narrative.
Embark on a visual odyssey with "Skin Shows" - a trilogy that transcends the boundaries of conventional storytelling, inviting you to witness the evolution of tattoo culture through the lens of Chris Wroblewski's expertise. 📖💉✨
Out of print very collectible.  
May have minimal shop wear and/or minor aging. 
Kept in excellent condition.
Please read description and see images.
All sales Final. 
If unsure contact for more information